-=0=-
A climate-driven lighting installation.
This project came about as a mix between the simple idea of creating a huge landmark with visual impact for miles around, and the idea of visualising a pioneering project in climate research for students at the local high school. Pull data from the Climate Lab (Klimalab.no), make lights flash.
In the middle of Otta, close to the school, there´s a 46m high grain silo. Why not use that? Every project and every landmark needs a logo or a graphic identity. 
For such a big box of concrete it´s cool to break the shape, or at least offset the weigth and balance of the building, and slash the volume with a new ident.
"O" as in circle, cycle, recycle. "O" as in planet, earth, sun "O" as in Otta
So we called it -=O=-

The Climate Lab uses weather data and data from their custom-built lab buildings energy systems, to educate students about energy and climate, but also to use these data as a tool for a wider understanding of the ecosystem. They even have their own photosynthesis room, with full analysis of data from the plants.
The light installation uses data like wind speed, solar panels, temperature, energy reclamation in the "smart" ventilation system, rain, electrical usage meters etc. to control colours and animation on the grain silo facade, with more than 4 million different "looks" to mirror the ever-changing climate conditions in Norway.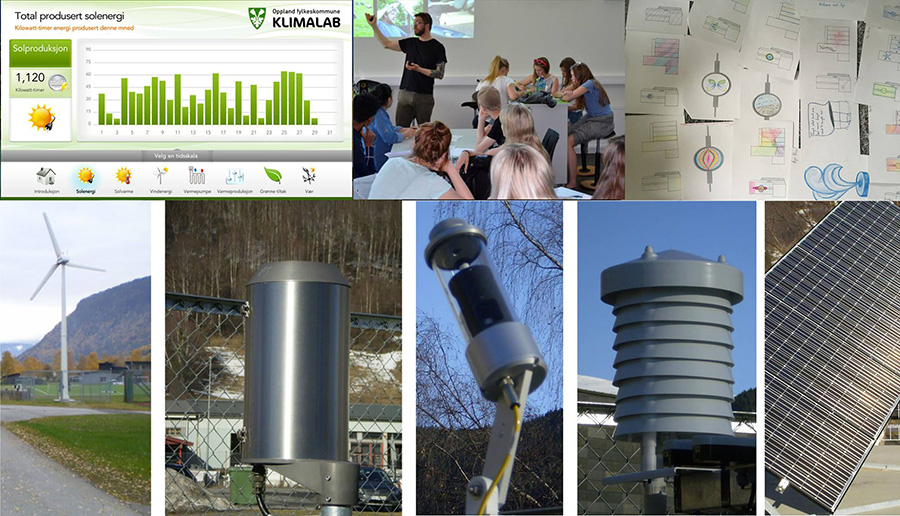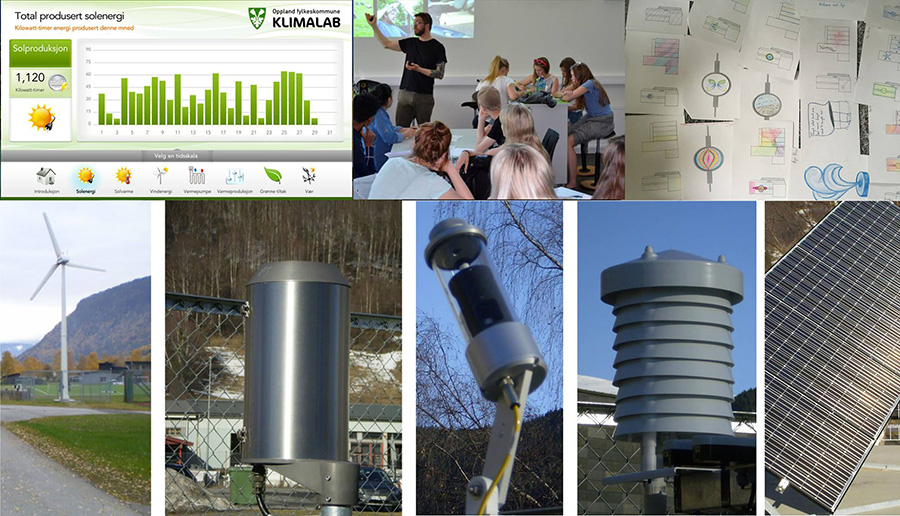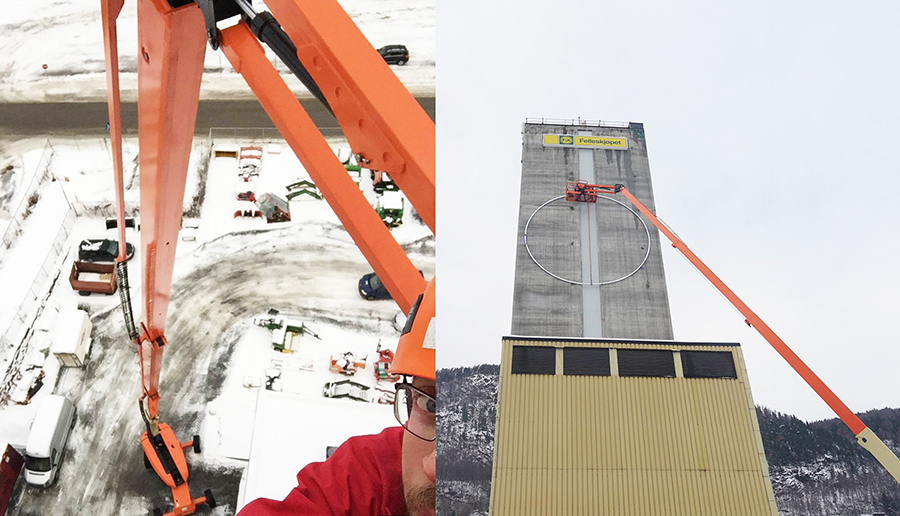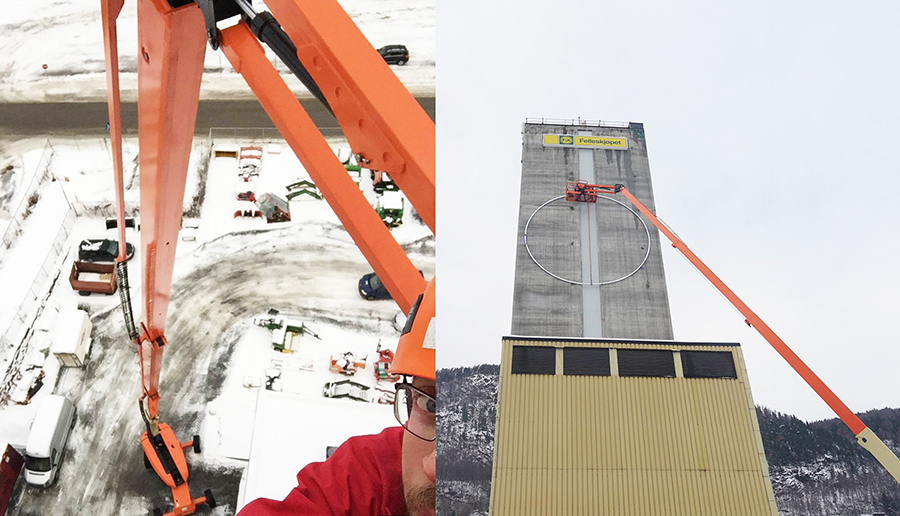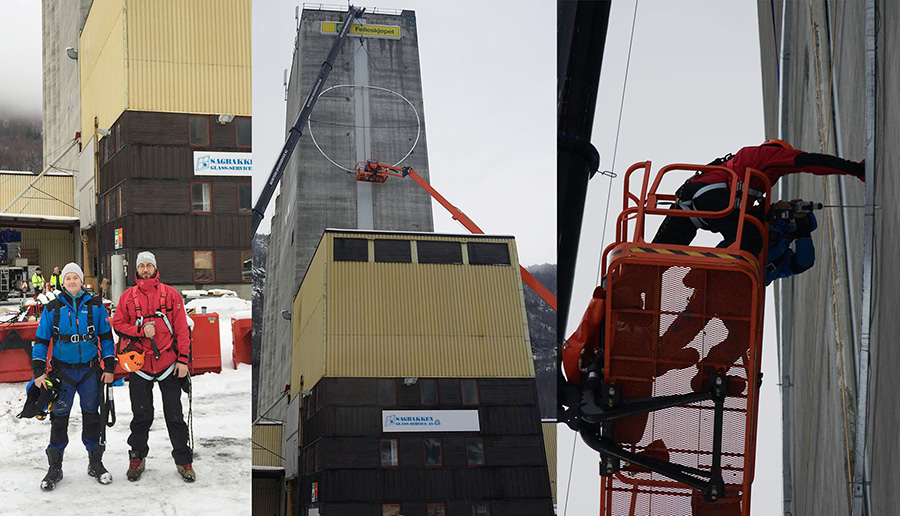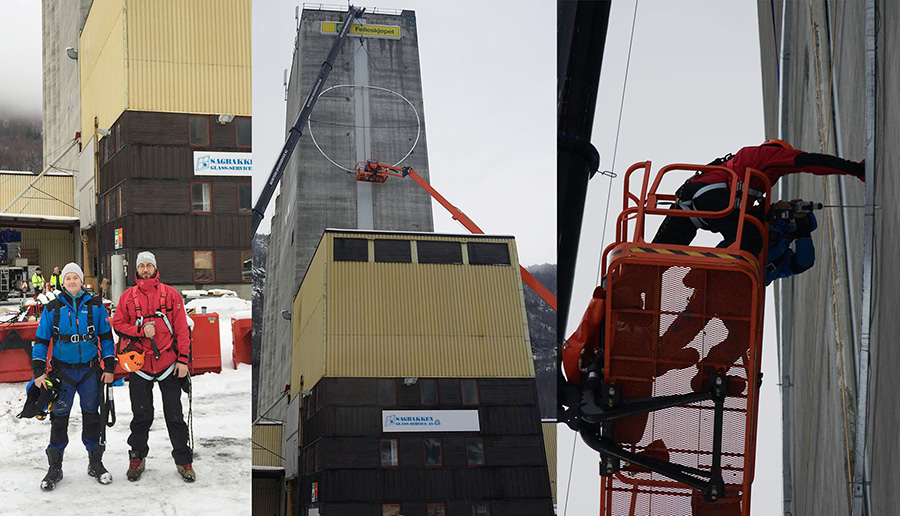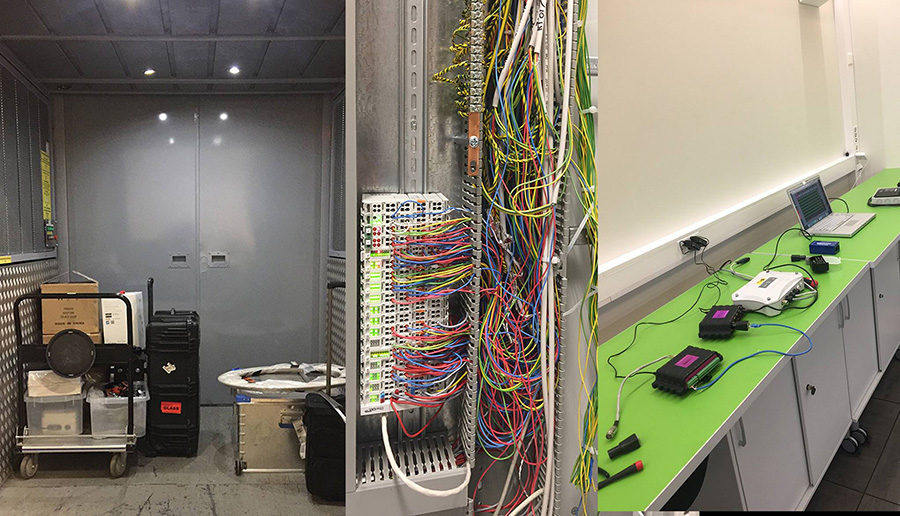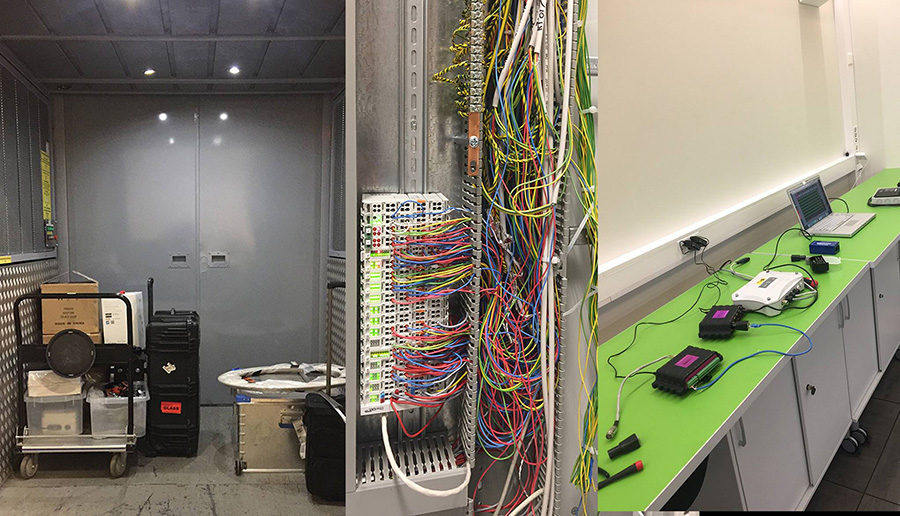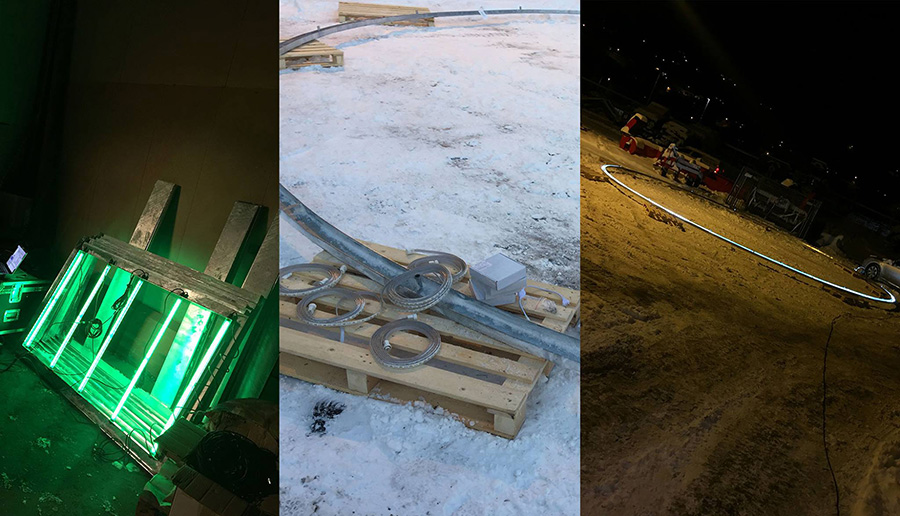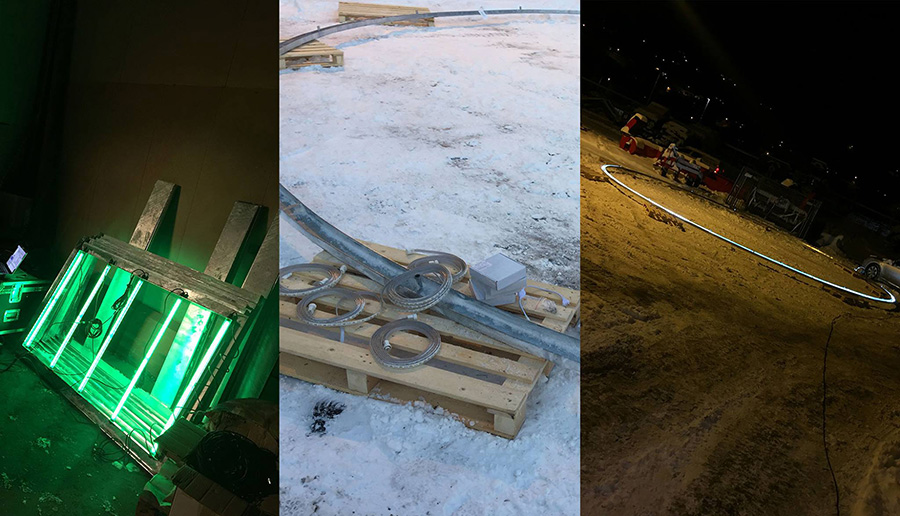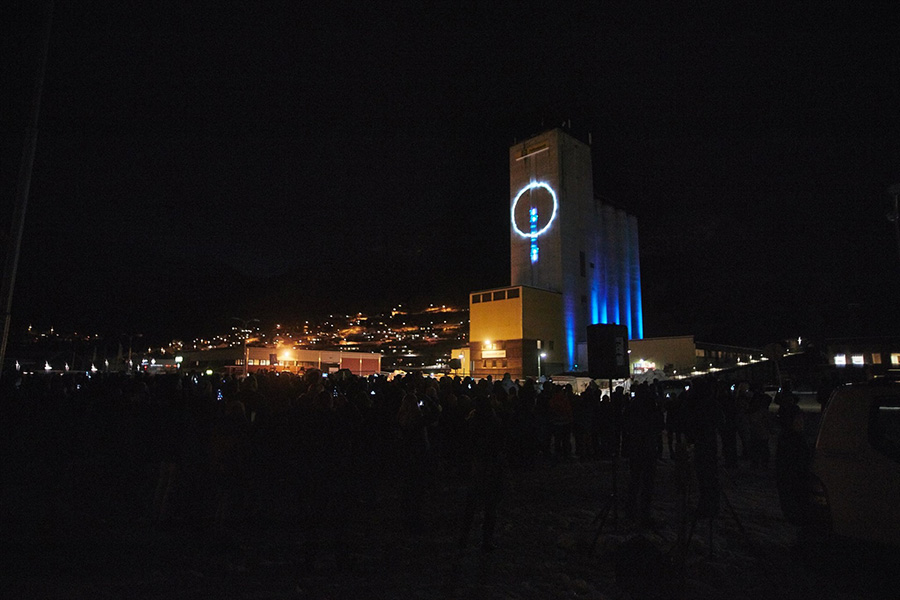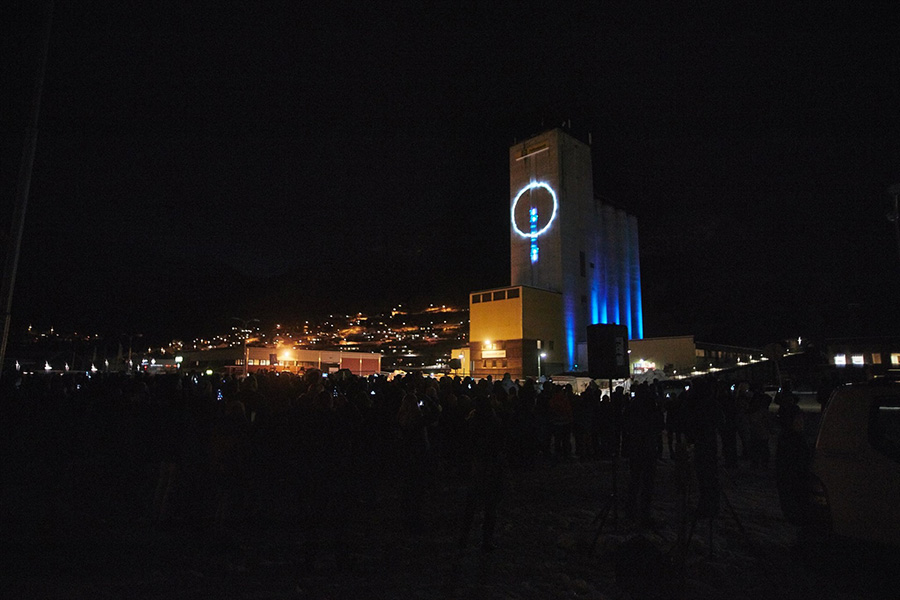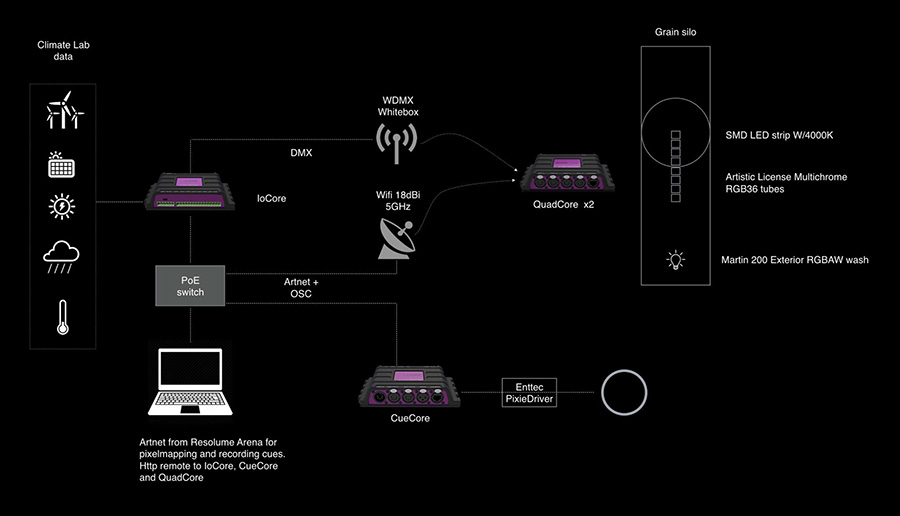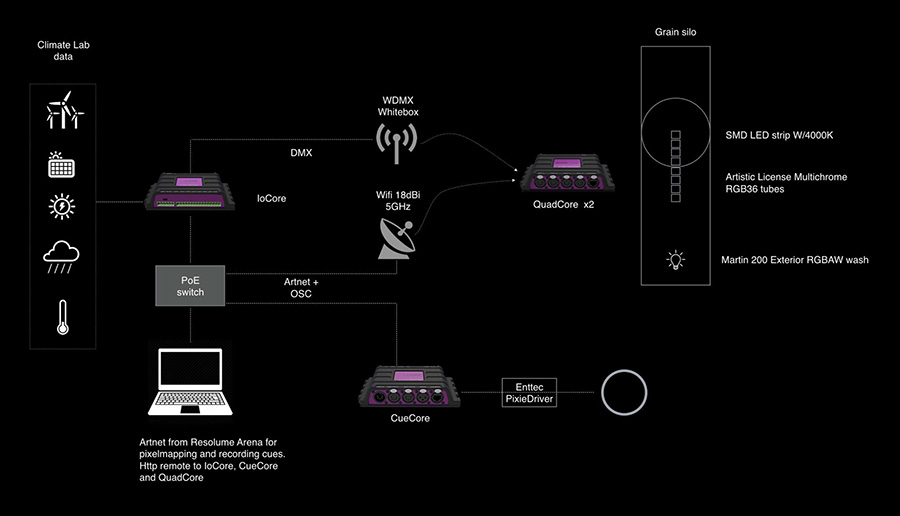 Thanks to:
Inger Oddrun Sverkmo, Jertru Stallvik, Line Brånå
Hans Asbjørn Saglien, NGVGS TIP Otta
Sagbakken glasservice Otta, Håkon Dahlum
Bjørn Aabakken, Per Gunnar Myrhaugen & Martin Kristensen, Sel kommune
Eløk electrical installations, Kristine Sund, Steinar Sveen Tande, Stein Håvard Einangen, Kennet Johnsgård and Glenn-Rune Sørlien.
Lonbakken Mekaniske Verksted, Håvard Lonbakken
Odd Ivar Ulsanden and all employees @ Felleskjøpet, Otta
Bjørn Øihusom and Tor Olav Bjørbakk Steinsvoll @ NGVGS Otta
Students @ Otta Ungdomsskole and NGVGS Otta.
Oppland Fylkeskommune, KORO and Viel Bjerkeset Andersen, artistic consutant.
All metal work was done by students at TIP, loosely translated to Mechanics and Industrial Production, at North Gudbrandsdal High School, Otta.
Thanks also to:
Visualproductions BV
Wireless DMX
Martin Professional
MikroTik
Resolume
MadMapper